Lahaina Water Ski, Inc. (UFO Adventures Maui Charters)
Office location
: 1211 Front Street, Lahaina HI 96761.
Last updated: 2020/05/11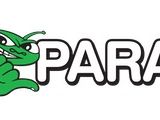 UFO Parasail is a company that started on Maui in 1985, bringing new and exciting ocean experiences to the island's many visitors. The company is owned and operated by Greg VanderLaan, a graduate of the U.S. Merchant Marine Academy. He holds a BS degree in Nautical Engineering and US Coast Guard 3rd Mate Unlimited and 1600-ton Captain's License.

Today UFO Parasail/UFO Adventures operates six boats on Maui and also has two boats on the Big Island, as well as sister companies in Bay of Islands and Taupo, New Zealand. Moreover, the company has invented much of the technology that makes the UFO Parasail winch boats among the most popular and best in the world. The company manufactures and sells these boats, contributing more than 550 winch boats that are in operation in 35 countries around the world.
Availability varies by date for all activities.