Hawaiian Ocean Project Lahaina Whale Watching Cruise from Lahaina
Highlights
Guaranteed whale sightings every time!
Kids under 4 are free with paying adult!
Tour departs four times a day
Reviews
So many whales!
Angie
Posted on:
2020/02/20
| Angie
Up close encounter
Beau Bojorques
Posted on:
2019/03/21
| Beau Bojorques
Read more
Overview
Maui
2.5 hour(s)
Available Daily
Pick-up not available
What to expect
Get front row seats to Maui's best winter show: the annual return of the humpback whales. The Lahaina Coast offers great views of this spectacular migration.
Morning & Afternoon Cruises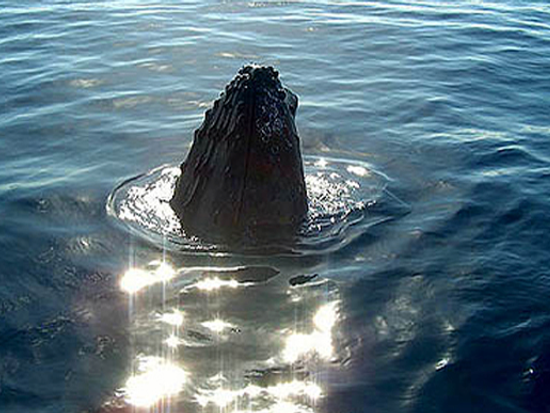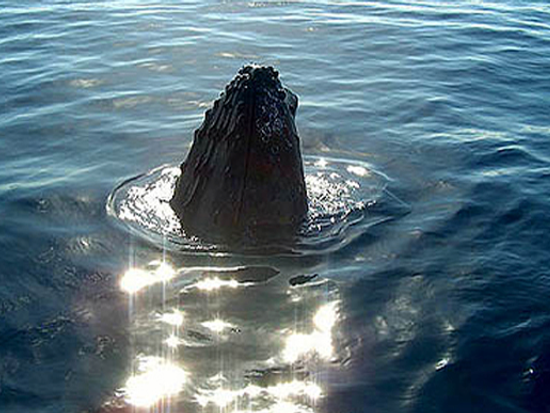 The calm waters of Maui are the perfect place to watch humpback whales. These gentle giants seek refuge and warmth in Hawaii for their annual breeding season, greeting visitors with splashes from the massive tails and occasional full-body breaches.
Overview
Inclusions: Cruise fee / Expert narration / Free use of binoculars / Hydrophone (subject to water conditions and whale proximity)
Check-in at Lahaina Harbor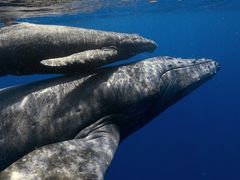 Discover new things about Hawaii's migratory humpback whales and witness their movements up close. The ship's on-board expert will provide you with educational facts about humpback whales.
Location
Pick-up/Check-in Time & Location
Drop-off/Check-out Time & Location
Notes
Restrictions
Children of all ages can participate in this activity.
Wheelchair Accessibility: Manual wheelchairs can be brought aboard any of the vessels used for whale watching. Electric wheelchairs and power scooters are not permitted. Guests must be able to momentarily get into and out of their wheelchair with limited assistance. Bathrooms are located on the lower deck, making them inaccessible by wheelchair.
Additional notes
The activity schedule is subject to change or cancellation due to weather or traffic conditions.
Gratuity is not included in the price.
Drinks and snacks are available for purchase.
Your cruise may be conducted on one of three boats: The Kaulana, the Maui Princess or the Lahaina Princess. Alcoholic beverages are only available for purchase on the Kaulana.
In response to COVID-19, this activity provider is implementing the following safety & sanitation measures:
1. Limited capacity on each tour
2. Periodic cleaning throughout the day
3. Activity equipment sanitized between uses
4. Extra hand sanitizer stations
5. Face mask required for staff
6. Daily health screening and temperature check
The guests are required to follow the COVID-19 safety guidelines below:
1. Pass mandatory health screening upon arrival
2. Pass temperature check upon arrival
3. Wear face mask at check-in
4. Practice social distancing
Required items to bring & attire
Sunglasses
Camera
Sunscreen
If you are prone to motion sickness, you may want to consider taking an over-the-counter motion sickness preventative before the cruise.
You may want to bring warm clothing, such as a sweater or light jacket, as it can get cool out on the water.
So many whales!
2020/02/20
Families with Young Children
Angie
By far the BEST excursion of our trip. We took the 7:30am whale watching tour. The Captain was fantastic... we had very close, and multiple, whale encounters. The water was calm, the boat was easy to navigate with a todd...ler and family members with some mobility challenges. There was so much to see; the two hours went by way too fast. Highly recommend this company and crew! Thanks for such a great adventure. What a trip to remember.
more
Up close encounter
2019/03/21
Couples
Beau Bojorques
This was well worth it. It was a great trip, whales came right up to the boat to say hi. Great pictures even for amateur photographers.
Nice crew, 100% whale watching!
2019/01/11
Couples
Jasper
Captain is so experienced, we found whales right after departing from the harbo. Nice crew and we enjoyed a lot. Must come during whale watching season in Maui. And remember bring sunglasses, hat, and light jacket.
Read all reviews (196)
FAQ
Q. What kind of boat will be used?
A. Several boats will remain in operation during whale watch season, each of which offers a smooth ride and great views of the water.
Lahaina Cruise Company's fleet includes:
- The Kaulana, a 70' catamaran (Note: Alcoholic beverages only available for purchase on the Kaulana.)
- The Lahaina Princess, a 65' double-decker yacht
- The Maui Princess, a 120' stabilized yacht
Q. Are there any snacks provided?
A. Snacks and beverages are available for purchase.
Q. Is the activity provider doing their part to help protect the ocean?
A. A portion of all proceeds goes toward the Hawaii Ocean Project's continuing efforts to supply direct funding to accredited researchers whose work revolves around understanding and protecting our oceans and their inhabitants.
Please visit VELTRA Support page to send an inquiry about this activity.
VELTRA Support
Payment / Cancellation Policy
Payment Methods
Credit card payment
Cancellation Policy
Any cancellations made after 19:00 local time, 2 business days prior to the activity will be subject to a charge of 100% of the total amount.
Top-Rated Activities for Maui
Hawaiian Ocean Project Lahaina Whale Watching Cruise from Lahaina
Get front row seats to Maui's best winter show: the annual return of the humpback whales. The Lahaina Coast offers great views of this spectacular migration.