What to expect
Stand 10,000 feet above sea level on the crater summit of the dormant volcano Haleakala! This spectacular Maui sunrise tour of the Haleakala National Park lets you see a beautiful sunrise from above the clouds before having a delicious breakfast.
Haleakala Sunrise Tour with Breakfast
Special Deal: Early booking discount
Special Deal: Early booking discount
Overview
Available Tue, Wed, Thu, Fri
Inclusions: Breakfast / Admission / Transportation fee / Guide / IPad Audio Guide
Sunrise at the Haleakala Visitor's Center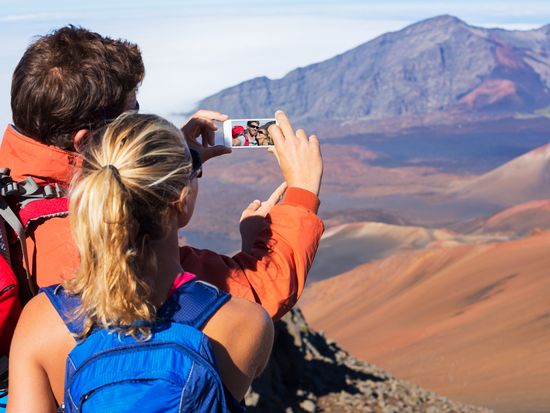 Learn more about the fascinating history and details of the mountain. You'll also stop at the picturesque Puu Ulaula Overlook to watch the sunrise. Keep an eye out for wildlife you might only ever see on Haleakala, like the silversword plant or nene (native goose)!
Drive Back from Haleakala
Breakfast Stop at the Kula Lodge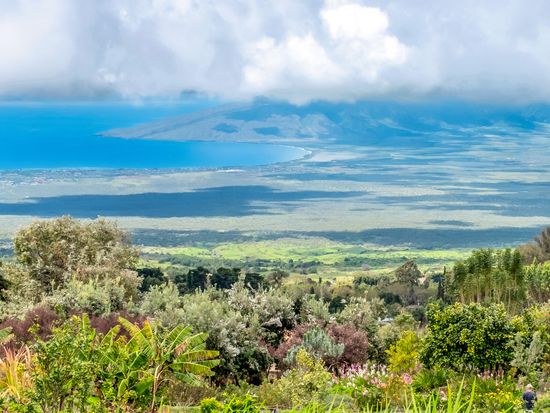 The Spectacular Haleakala Sunrise Tour stops for breakfast at the Kula Lodge, where you'll have your choice of popular options, from savory to sweet, all made with fresh local ingredients.
Location
Pick-up/Check-in Time & Location
02:00-03:10
Honokawai - Specific hotel
02:30-03:40
Honokawai - Specific hotel
Drop-off/Check-out Time & Location
12:00
Maui Hotels - Specific hotel
12:30
Maui Hotels - Specific hotel
Preston is an absolute asset!
2022/04/06
Friends
Angelina23
Preston has to be the most amazing tour guide I've ever had the privilege of touring with! From being knowledgeable, to witty, he's got it all. He wants to ensure that EVERYONE no matter what season it is layers up, wear...s clothes toed shoes (toe warmers like the ones used in Tahoe would be the best idea ever!) and BRING A BLANKET! Whatever size you want, fluffy, non fluffy donuts matter. But, this awesome tour guide lets you leave you items safely on the bus so all your have to comfortable carry the very few far steps you actually have to walk, is the blanket and your camera for beautiful views. Keep your positive attitude when waking early, plan ahead with an energy drink or snack to keep you going until you reach to Kula Lodge (TRY THE LOCO MOCO JUST TRUST ME) and you'll be good to go!
more
Worth It!!!
2022/03/25
Solo Travelers
Kara
Can't miss this tour- the top of Haleakala is like a different world compared to the beach!
A different thing to do in Maui
2021/09/23
Solo Travelers
Roxanna
Love this trip! Our driver was fun and talk to the group the whole trip, was worth waking up so early to experience this. Highly recommended! Just wear a winter jacket because it is really cold! Almost like a NY winter
Read all reviews (160)
FAQ
Q. Is this activity family-friendly?
A. Yes, but families traveling with younger children should be sure to have them wear warm clothing.
Q. How will I know my pick-up time?
A. After you complete your booking, you will receive a confirmation e-mail which includes your check-in location and time.
Q. What is the continental breakfast and breakfast menu?
A.
Continental Breakfast Menu:
Various pastries and donuts at the Haleakala Visitor's Center
Breakfast Menu Choices:
Fresh Fruit Plate: Fresh seasonal and tropical fruit with yogurt
Dunes Breakfast: Two scramble eggs, two pieces of bacon, two pieces of pork sausage and hash brown potatoes
Pancakes: Fluffy pancakes served with sweet butter, maple syrup and two link sausages
Includes a basket of toast on the table, assorted fruit jelly, sweet butter and either chilled POG (Passion Orange Guava) juice, freshly brewed coffee or tea.
Please visit VELTRA Support page to send an inquiry about this activity.
VELTRA Support
Payment / Cancellation Policy
Payment Methods
Credit card payment
Cancellation Policy
Any cancellations made after 16:00 local time, 3 business days prior to the activity will be subject to a charge of 100% of the total amount.
Top-Rated Activities for Maui
Restrictions
This activity is wheelchair accessible.
Children of all ages can participate in this activity.
Guests should not have serious fear of heights (acrophobia).
Not recommended for people with heart or respiratory conditions that may be exacerbated due to high altitude.
People who have gone scuba diving should wait 72 hours before going on this tour.
This tour is operated on very rough, winding roads. It is not recommended for pregnant women, those with back/joint problems or those prone to motion sickness.
Wheelchair Accessibility: A transfer vehicle equipped with a lift is available with prior notification of at least one week. Please indicate during booking to secure arrangements. All stops and facilities visited are wheelchair accessible.
The weather at the summit of Haleakala is unpredictable. Temperatures commonly range between 40° and 65°F, but can drop below freezing at anytime of year due to the wind chill factor. The weather changes rapidly on Haleakala. Intense sunlight, thick clouds, heavy rain and high winds can happen at any moment. Wear lightweight, layered clothing that will keep you warm even in wet weather, and sturdy, comfortable shoes.
You will not be permitted to rebook or receive a refund should you miss the scheduled pick up time.
You will not be permitted to rebook your tour or receive a refund within 72 hours of your check-in for any reason. This includes, but not limited to, missing your flight to Hawaii, being unable to enter Hawaii, illness or other health emergency, etc.
Required items to bring & attire
Please dress warmly for your Haleakala tour as temperatures fluctuate.
The National Park Service requires masks be worn in all indoor settings at National Parks. In addition, any venue guests visit may have their own masking policies and as a best practice it is recommended to always have a mask on hand.
Other requirements
Please call the activity provider 24 hours before your activity to reconfirm your booking. Your voucher has the necessary contact information listed.
Additional notes
The activity schedule is subject to change or cancellation due to weather or traffic conditions.
The menu is subject to change without notice.
The activity provider does not assume any responsibility for your valuables and/or personal belongings.
Gratuity is not included in the price.
Drinks are available for purchase.
If the sunrise is not visible due to inclement weather conditions, refunds will not be issued on those grounds alone.
Booking requirements (# of participants, vehicles, hours, etc.)
You can book a maximum of 54.
Spectacular Haleakala Summit Sunrise Tour
Stand 10,000 feet above sea level on the crater summit of the dormant volcano Haleakala! This spectacular Maui sunrise tour of the Haleakala National Park lets you see a beautiful sunrise from above the clouds before having a delicious breakfast.