Spectacular Haleakala Summit Sunrise Tour [Open Now]
Highlights
Visit Maui's number One attraction! Advanced reservations highly recommended
9.5 hour guided small group tour of Haleakala National Park
Breathtaking sunrise viewing at 9,740 ft elevation
Enjoy fresh, local breakfast at Kula Lodge with incredible views
Comfortable deluxe minibus with USB ports, video monitors, climate control & large viewing windows
Reviews
Beautiful sights with an amazing guide!
Jamie H
Posted on:
2020/12/27
| Jamie H
Naddy is awesome guide
Manjunath
Posted on:
2020/02/24
| Manjunath
Read more
Overview
Maui
8 - 9.5 hour(s) incl. transportation
Available Tue, Wed, Thu, Fri
Pick-up available
Accessible
What to expect
Stand 10,000 feet above sea level on the crater summit of the dormant volcano Haleakala! This spectacular Maui sunrise tour of the Haleakala National Park lets you see a beautiful sunrise from above the clouds before having a delicious breakfast.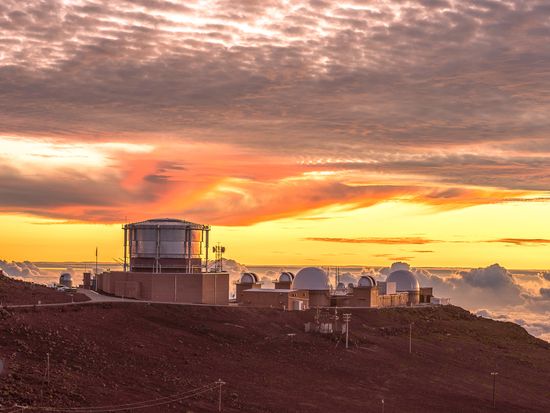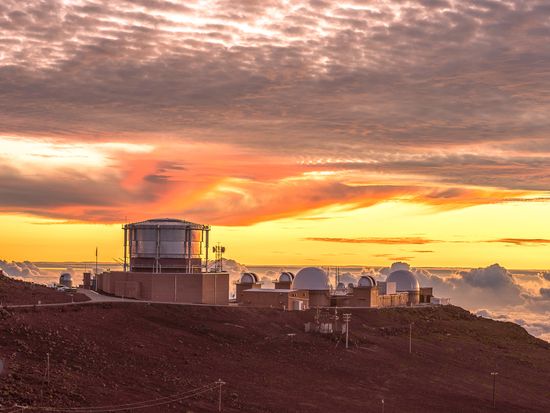 Overview
Available Tue, Wed, Thu, Fri
Inclusions: Breakfast / Admission / Transportation fee / Guide / IPad Audio Guide
Sunrise at the Haleakala Visitor's Center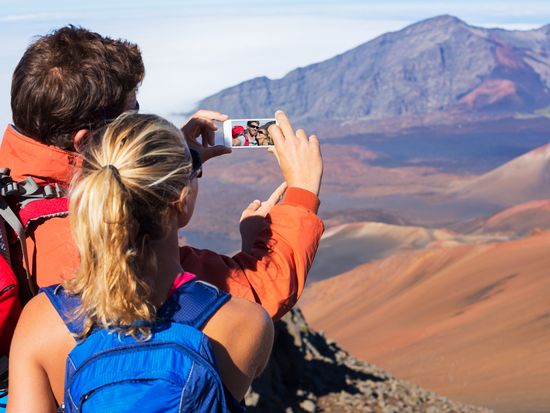 Learn more about the fascinating history and details of the mountain. You'll also stop at the picturesque Puu Ulaula Overlook to watch the sunrise. Keep an eye out for wildlife you might only ever see on Haleakala, like the silversword plant or nene (native goose)!
Drive Back from Haleakala
Breakfast Stop at the Kula Lodge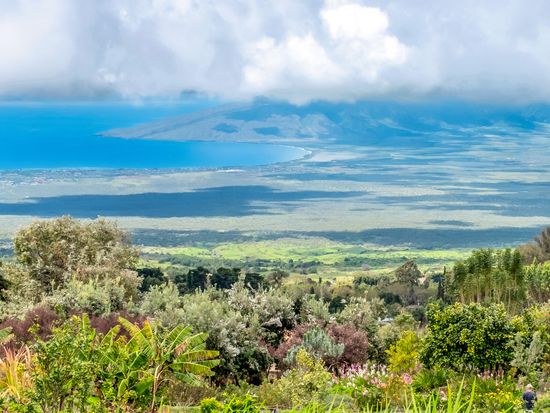 The Spectacular Haleakala Sunrise Tour stops for breakfast at the Kula Lodge, where you'll have your choice of popular options, from savory to sweet, all made with fresh local ingredients.
Location
Pick-up/Check-in Time & Location
02:00-03:10
Honokawai - Specific hotel
02:30-03:40
Honokawai - Specific hotel
Drop-off/Check-out Time & Location
11:00-11:30
Maui Hotels - Specific hotel
11:30-12:00
Maui Hotels - Specific hotel
Beautiful sights with an amazing guide!
2020/12/27
Families with Young Children
Jamie H
We had a great time on this tour. Our guide, Kama, was absolutely superb. He was kind, kept the transportation clean and safe, was a great driver and provided a wealth of knowledge along the way. The kids didn't mind hav...ing to wake up so early after seeing the beautiful sunrise.

It was cold at the top but our hotel was thoughtful enough to send us with blankets once they learned where we were heading out to. I would recommend bundling up at the top because it is chilly and you are there for a while.
more
Naddy is awesome guide
2020/02/24
Families
Manjunath
Naddy was awesome guide..we r happy n njoyed ..

breakfast is was yummy
One Maui Morning
2019/12/25
Couples
jqgossard
As early as the pick up times for this tour, it was worth it!! The experience to watch the sunrise over Maui and right above the clouds of Haleakala was absolutely amazing!! Shuttle ride up the mountain was perfect to ta...ke naps before arriving to the summit. Pick a spot along the fence line as soon as you can because it gets crowded very fast!!

Now...all visitors, PLEASE understand that you are a VISITOR into the home of Hawaiian Islanders, RESPECT their boundaries on their land!!! DO NOT hop over fence lines!! There are barriers for a reason!!
1) They are protecting their island plants and animals as they aren't very many anymore.
2) STAY OFF SACRED LAND!!! They welcomed you into their home, respect the places you are not allowed to enter!!

Don't be ignorant!! Respect the land you travel!
There were MANY ignorant people that even when the park representatives came out to get people back over the right side of the fence were ignored!

They opened their home and welcomed you so that you can experience an amazing view, enjoy it by appreciating their hospitality and respecting their boundaries.

The natives will chant as the sunrises, it would be nice for everyone to quiet the conversation and bask in the chant and take in this spectacular experience.
more
Read all reviews (154)
FAQ
Q. Is this activity family-friendly?
A. Yes, but families traveling with younger children should be sure to have them wear warm clothing.
Q. How will I know my pick-up time?
A. After you complete your booking, you will receive a confirmation e-mail which includes your check-in location and time.
Q. What is the continental breakfast and breakfast menu?
A.
Continental Breakfast Menu:
Various pastries and donuts at the Haleakala Visitor's Center
Breakfast Menu Choices:
Fresh Fruit Plate: Fresh seasonal and tropical fruit with yogurt
Dunes Breakfast: Two scramble eggs, two pieces of bacon, two pieces of pork sausage and hash brown potatoes
Pancakes: Fluffy pancakes served with sweet butter, maple syrup and two link sausages
Includes a basket of toast on the table, assorted fruit jelly, sweet butter and either chilled POG (Passion Orange Guava) juice, freshly brewed coffee or tea.
Please visit VELTRA Support page to send an inquiry about this activity.
VELTRA Support
Payment / Cancellation Policy
Payment Methods
Credit card payment
Cancellation Policy
Any cancellations made after 16:00 local time, 4 business days prior to the activity will be subject to a charge of 100% of the total amount.
Top-Rated Activities for Maui
Restrictions
This activity is wheelchair accessible.
Children of all ages can participate in this activity.
Guests should not have serious fear of heights (acrophobia).
Not recommended for people with heart or respiratory conditions that may be exacerbated due to high altitude.
People who have gone scuba diving should wait 72 hours before going on this tour.
This tour is operated on very rough, winding roads. It is not recommended for pregnant women, those with back/joint problems or those prone to motion sickness.
Wheelchair Accessibility: A transfer vehicle equipped with a lift is available with prior notification of at least one week. Please indicate during booking to secure arrangements. All stops and facilities visited are wheelchair accessible.
The weather at the summit of Haleakala is unpredictable. Temperatures commonly range between 40° and 65°F, but can drop below freezing at anytime of year due to the wind chill factor. The weather changes rapidly on Haleakala. Intense sunlight, thick clouds, heavy rain and high winds can happen at any moment. Wear lightweight, layered clothing that will keep you warm even in wet weather, and sturdy, comfortable shoes.
Required items to bring & attire
Please dress warmly for your Haleakala tour as temperatures fluctuate.
Other requirements
Please call the activity provider 24 hours before your activity to reconfirm your booking. Your voucher has the necessary contact information listed.
Additional notes
The activity schedule is subject to change or cancellation due to weather or traffic conditions.
The menu is subject to change without notice.
The activity provider does not assume any responsibility for your valuables and/or personal belongings.
Gratuity is not included in the price.
Drinks are available for purchase.
If the sunrise is not visible due to inclement weather conditions, refunds will not be issued on those grounds alone.
In response to COVID-19, this activity provider is implementing the following safety & sanitation measures:
1. Limited capacity on each tour
2. Face mask required for staff
3. Fully sanitized vehicles / disinfection throughout the day
4. Enhanced Air Filtration in the vehicle
5. 10 point critical touch disinfection throughout the day
6. 36-Point Disinfection daily at days end
7. Hand Sanitizer Stations Available
8. Employees are to daily self-certify that they are symptom free
The guests are required to follow the COVID-19 safety guidelines below:
1. Wear face mask when inside or within 6 ft distance of others
2. Practice social distancing whenever possible
3. Provide contact information when booking for contact tracing purposes
Booking requirements (# of participants, vehicles, hours, etc.)
You can book a maximum of 9.
Spectacular Haleakala Summit Sunrise Tour [Open Now]
Stand 10,000 feet above sea level on the crater summit of the dormant volcano Haleakala! This spectacular Maui sunrise tour of the Haleakala National Park lets you see a beautiful sunrise from above the clouds before having a delicious breakfast.