Kilauea, the most active of volcano in the world, has been putting on an incredible spectacle for many years. Visitors flock to witness the spectacle of emerging lava falling into the sea to create new land. These flyaway tours will allow you to visit the Big Island from Oahu, with round-trip airfare included! Hawaii Volcanoes National Park offers a great way to experience the unique geological conditions of the land and welcomes visitors of all ages.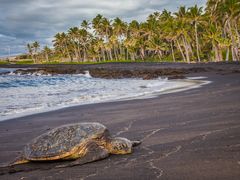 Pro Tip: The flight from Honolulu Airport (HNL) to Hilo Airport (ITO) only takes about 50 minutes, which is barely enough time to take a nap or crack open a new book! You'll be on your way to the volcano in no time.

You may also like...