Maui Magic Private Boat - Afternoon Snorkel Cruise from Maalaea [Open Now]
Highlights
Perfect for groups of friends and family reunions
Great for team building activity, corporate events, or school groups
Ideal venue for weddings, vow renewals, birthday parties, or for any special occasion
Overview
Maui
3.5 hour(s)
Available Daily
Pick-up not available
What to expect
Great charter perfect for groups! Relax on deck or snorkel with colorful reef fish, it's all up to you on this afternoon or sunset private charter.
Due to COVID-19 regulations, all boat tours are limited to operate at a designated capacity, and new safety measures have been implemented to keep everyone safe during the activity. Please read the additional notes for more specific details, and always follow the captain's guideline onboard.
3-hour Afternoon Charter - 50% Capacity (up to 30 passengers)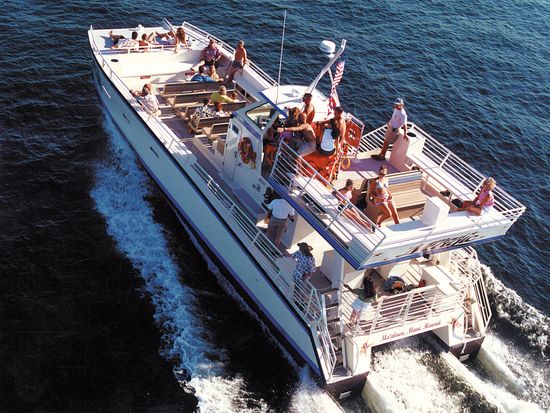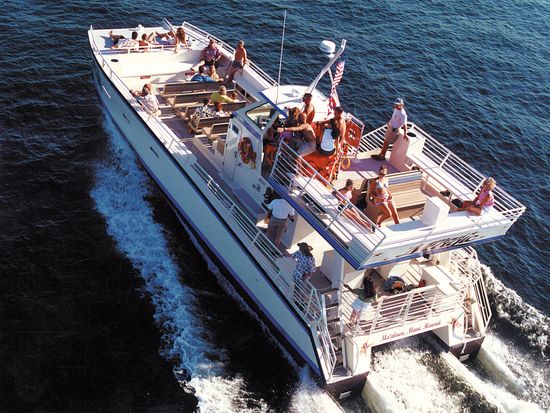 Due to the COVID-19 regulations, all boat tours are currently limited to 50% capacity.
• Boat Capacity: A maximum of 30 guests allowed onboard.
• Cost Per Person: $61.92 per person for a group of 30 guests.
An exclusive afternoon cruise catered to your special event, and just in time for whale season!
Overview
Inclusions: Soft drinks / Juice / Wine / Beer / Charter fee / Snorkeling equipment (snorkel, mask & fins) / Boogie Boards, Floatation Belts, and Life Vests / Captain & crew
Location
Pick-up/Check-in Time & Location
Drop-off/Check-out Time & Location
Notes
Restrictions
Children 5 years old and above can participate in this activity.
Other requirements
Participants are required to sign a liability waiver at the time of check-in.
Booking requirements (# of participants, vehicles, hours, etc.)
You can book a minimum of 1 and maximum of 1.
Required items to bring & attire
A valid, government-issued photo ID is required to consume alcoholic beverages.
Additional notes
The activity schedule is subject to change or cancellation due to weather or traffic conditions.
Gratuity is not included in the price.
Ma'alaea Harbor has a metered parking. The cost is .50 cents per hour or $12 for a 24 hour period. *subject to change.
Free parking are also available at the outer lots of the Harbor Shops and Restaurants above the harbor.
A link to complete the required online waiver will be sent you via text message.
Due to COVID-19, all guests must follow these policies:
1. Wear a face mask
2. Pass a mandatory health screening at the entrance
3. Practice Social Distancing when possible
4. Provide contact information when booking for contact tracing purposes
FAQ
Q. What is on the lunch menu?
A. The lunch menu is customizable with options including barbecue burgers, chicken, hotdogs, veggie burgers, chips, fresh fruit, and a variety of condiments.
Q. What kind of boat will be used?
A. The Maui Magic is a US Coast Guard licensed custom-built 54- foot power catamaran. Featuring a BBQ Grill, Tiki Bar, Waterslide, Galley, Upper Deck, and Restroom. While licensed for 64 passengers, the Maui Magic is limited to 45 passengers for your comfort and convenience.
Please visit VELTRA Support page to send an inquiry about this activity.
VELTRA Support
Payment / Cancellation Policy
Payment Methods
Credit card payment
Cancellation Policy
Any cancellations made after 17:00 local time, 5 business days prior to the activity will be subject to a charge of 100% of the total amount.
Top-Rated Activities for Maui
Maui Magic Private Boat - Afternoon Snorkel Cruise from Maalaea [Open Now]
Great charter perfect for groups! Relax on deck or snorkel with colorful reef fish, it's all up to you on this afternoon or sunset private charter.