Affordable Hawaii Volcanoes National Park Tour from Hilo [Open 2021]
Highlights
Enjoy round-trip transportation in comfort.
Explore the East side of the Big Island.
Expert narration to accompany your trip.
Reviews
Great experience
Elise
Posted on:
2020/01/09
| Elise
Impressive tour
Todor London
Posted on:
2019/05/25
| Todor London
Read more
Overview
Big Island
10 - 11 hour(s) incl. transportation
Available Mon, Wed, Fri
Pick-up available
Not Accessible
What to expect
Explore the Kilauea Hawaii Volcanoes National Park in style with Polynesian Adventure Tours. Drive along Chain of Craters Road to see 5 different volcanic craters and steam vents, then visit two of the Big Island's most iconic waterfalls.
Overview
Inclusions: Admission / Transportation fee / Guide
Hawaii Volcanoes National Park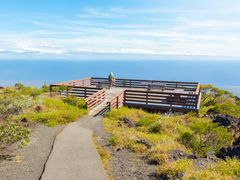 See the tremendous Halemaumau Crater and Kilauea Iki Crater. Stroll down Devastation Trail and drive along Chain of Craters Road to visit Pu'u Pua'i Crater.
Stop at Volcano House Restaurant for breakfast
Enjoy the only breakfast buffet with panoramic views of Kilauea caldera and crater. (*Meal not included with tour)
Mauna Loa Macadamia Nut Factory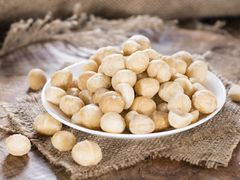 Stop at Mauna Loa Macadamia Nut Visitor Center for a self-guided factory tour.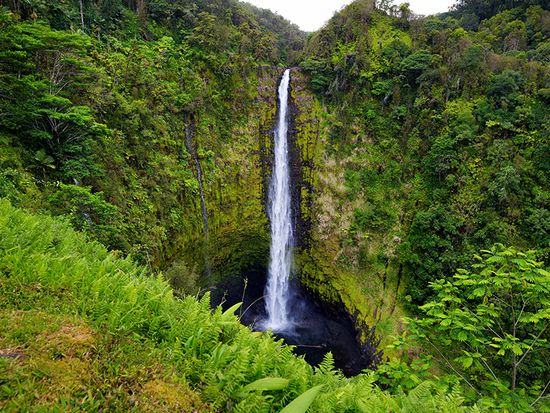 Take a short hike on a paved pathway of Akaka Falls hike to the famous Akaka Waterfall that plummets 442-feet into a stream-eroded gorge.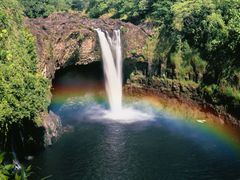 Experience the wonder of 80-foot Rainbow Falls as it cascades into a natural pool below. As its name, rainbows often appear in the basin of the waterfall, when the sun hits the mist rising from the pond, making this a perfect spot for picture taking.
Cruise along scenic Banyan Drive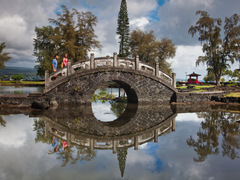 Known as the "Hilo Walk of Fame," Banyan Drive takes you through the quaint historic town of Hilo, located along the east coast. Pass by the famous King Kamehameha statue and visit a beautiful Japanese garden, the Liliuokalani Gardens.
Richardson Black Sand Beach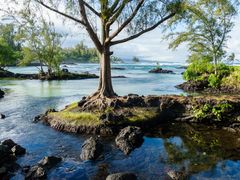 The last destination of this Big Island one-day trip is a black sand beach with spring-fed tidepools at Richardson Ocean Park.
Location
Pick-up/Check-in Time & Location
Drop-off/Check-out Time & Location
Notes
Restrictions
This activity is not wheelchair accessible.
Children of all ages can participate in this activity.
For Hilo Airport pick-ups, if your flight is delayed, we will not be able to hold the tour until your arrival.
Each child under 18 must be accompanied by a parent or guardian 18 years old or over.
Additional notes
The activity schedule is subject to change or cancellation due to weather or traffic conditions.
Gratuity is not included in the price.
Meals are not included in the price.
Drinks and meals are available for purchase
Lava viewing is not guaranteed.
Often, hiking over rough, uneven lava surfaces is required to view lava. Volcanic fumes are hazardous to your health. Persons with breathing difficulties or heart complications, pregnant women, infants and young children are especially at risk and should not participate in this tour to avoid potential health problems from exposure to fumes.
In response to COVID-19, this activity provider is implementing the following safety & sanitation measures:
1. Limited capacity on each tour
2. Face mask required for staff
3. Fully sanitized vehicles / disinfection throughout the day
4. Enhanced Air Filtration in the vehicle
5. 10 point critical touch disinfection throughout the day
6. 36-Point Disinfection daily at days end
7. Hand Sanitizer Stations Available
8. Employees are to daily self-certify that they are symptom free
The guests are required to follow the COVID-19 safety guidelines below:
1. Wear face mask when inside or within 6 ft distance of others
2. Practice social distancing whenever possible
3. Provide contact information when booking for contact tracing purposes
Required items to bring & attire
Comfortable clothing
Sunglasses
Camera
Sunscreen
Sweatshirt / light jacket
Great experience
2020/01/09
Solo Travelers
Elise
The tour was wonderful! Rob, our guide, was very knowledgeable and friendly. We had plenty of time at each of the stops, and really got to explore the island. The hikes in Volcanoes National Park were easy, and we got to... see a variety of areas and sites. The waterfalls and black sand beach in the afternoon were beautiful. Absolutely loved the day and the tour!
more
Impressive tour
2019/05/25
Couples
Todor London
Excellent organised tour.From time of pick up until drop off. The driver/guide was very informative . Enough time for all activities. Highly recommended.
The trip took too long time for nothing, visiting some stores which mean wasting time & money! also you can't see that much Lava in the morning!!! only the smoke! The guide was too knowledge but talking a lot which cause... me headache! Since the tour started till finished he was talking no relaxing! after we finish the park he took us to the mall for 45 min!! It's totally wasting time, I prefer to go by car alone and see a lot of sight rather than this tour!!
more
Read all reviews (18)
FAQ
Q. Will I see molten lava?
A. Weather and lava viewing conditions are unpredictable and can change hourly. Surface lava may be present but may not be viewable due to environmental conditions or time constraints. Sighting of active lava flows is not guaranteed.
Q. How long do you generally stop at each location
A. General photo taking stops are about 10-15 minutes each. You will spend a majority of the tour, approximately 2.5-3 hours, in Hawaii Volcano National Park.
Q. What is the difficulty level of this activity?
A. This adventure is not strenuous but you will be experiencing a moderate amount of walking.
Q. Does the price include airfare?
A. No, airfare is not included in the price of this tour.
Q. How far in advance should I book this activity?
A. We recommend booking at least 1-2 weeks in advance. If you have very specific schedule requirements and are not flexible, please book sooner. Last minute availability is often possible, but limited.
Q. Are there any health restrictions for this tour?
A. Participants with asthma or other respiratory problems should consider taking the
Hawaii Circle Island Tour
instead, to avoid potential health problems from exposure to fumes (volcanic gases).
Q. What stops are included on this tour?
A. Highlights include Hawaii Volcanoes National Park, Kilauea Iki Crater, Mauna Loa Macadamia Nut Factory Gift Shop (time permitting), Rainbow Falls, Akaka Falls, and more.
Please visit VELTRA Support page to send an inquiry about this activity.
VELTRA Support
Payment / Cancellation Policy
Payment Methods
Credit card payment
Cancellation Policy
Any cancellations made after 21:00 local time, 2 business days prior to the activity will be subject to a charge of 100% of the total amount.
Top-Rated Activities for Big Island
Editor's Picks for Big Island
Affordable Hawaii Volcanoes National Park Tour from Hilo [Open 2021]
Explore the Kilauea Hawaii Volcanoes National Park in style with Polynesian Adventure Tours. Drive along Chain of Craters Road to see 5 different volcanic craters and steam vents, then visit two of the Big Island's most iconic waterfalls.