Island Breeze Luau at King Kamehameha Hotel (Kailua-Kona) [Open Soon]
Highlights
Takes place on the shores of scenic Kamakahonu Bay in Kailua-Kona
Opportunity to learn about traditional arts & crafts
Island Breeze Luau has been named "Best of West Hawaii" since 2000
Hawaiian dinner with a variety of delicacies with an open bar
Reviews
Outstanding luau
Amanda Mrozek
Posted on:
2019/03/28
| Amanda Mrozek
Tourist magnet
Maria Christiansen
Posted on:
2018/10/19
| Maria Christiansen
Read more
Overview
Big Island
3.5 hour(s)
Available Sun, Tue, Thu
Pick-up not available
Dinner buffet
Accessible
What to expect
Experience an evening of delicious food and authentic Polynesian entertainment with an unforgettable luau, rated the best Family Luau on the Big Island!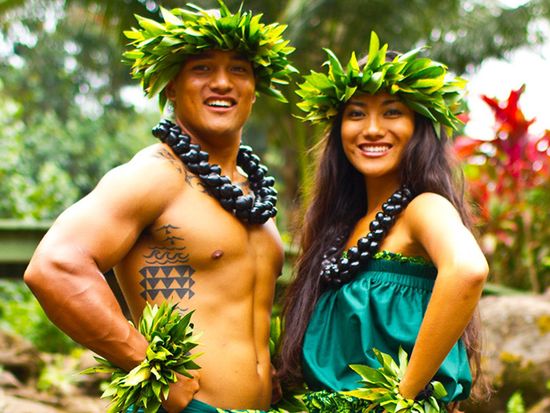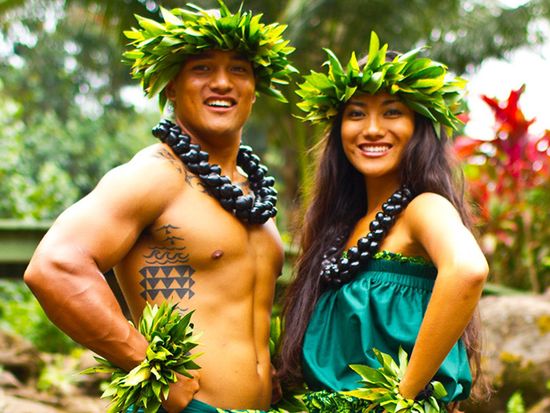 Overview
Inclusions: Soft drinks / Juice / Dinner buffet / Lei greeting / Open Bar (Selected Beer, Wine, & House Cocktails)
Check-in at Courtyard Marriott King Kamehameha's Kona Beach Hotel
Open Bar & Seating begins
Open bar is available from 17:30 until 19:30
Arts & Crafts, Hula Lesson & the Imu Ceremony.
Torch-lighting & Royal Court Arrival
Location
Pick-up/Check-in Time & Location
Drop-off/Check-out Time & Location
Outstanding luau
2019/03/28
Couples
Amanda Mrozek
The food was great and so was the entertainment. This luau was highly recommended to us by a bunch of people after we booked it so it was good to know we made a good choice and they were right.
Tourist magnet
2018/10/19
Families
Maria Christiansen
Good, but to many tourists. I was hoping for a more native experience instead of a hotel.. I wanted to see the luau dance more then having to eat and drink
I was hoping to see more polynesian dance as well as more dancers with a big stage, not listening to songs sang by a middle age man.
My husband and i landed on the day we participated in this and hadn't eaten a real foo...d for 12 hours or more and were starving. Even under the condition, we didn't think food was great. Didn't go for another plate.
I've been to luau once in kuai island a few years ago. That one is a lot greater than this. If you've been to luau before, I would not recommend this.
more
Read all reviews (194)
FAQ
Q. What if it rains during the luau?
A. If the rain is pouring down then they will try and move the luau to their inside facility. However, if they cannot move it inside they will either give you ponchos or cancel the luau if the weather is bad enough.
Q. What is the luau facility like?
A. The Island Breeze Luau facility takes place at the historic King Kamehameha's Kona Beach Hotel. The facility can comfortably accommodate up to 400 guests and offers sweeping views of the picturesque Pacific Ocean.
Q. Should I arrive hungry?
A. Yes, because dinner is buffet style.
Q. Are there any vegetarian options available?
A. Yes, please indicate during booking so that we may secure arrangements. The dish will be a chef's choice.
Q. Is this activity family-friendly?
A. Yes, this luau is family friendly and enjoyed by people of all ages.
Q. Who is Island Breeze?
A. Island Breeze is a production company built upon the principle that the cultures of the indigenous people have valuable contributions for everyone, their vision is to share the dignity and authenticity of the culture and music of Polynesian. Beginning in the late 1970s in the Samoan Islands, they have now been performing for over two decades on the Big Island of Hawaii with numerous world-wide tours extending to locations such as New Zealand, Australia, Puerto Rico, Brazil, Missouri and Orlando.

Q. What is the dress code?
A. Resort Casual. Most ladies wear nice shorts, slacks, or capri pants and a blouse or a casual sundress. Shorts and a Hawaiian Aloha shirt tend to be the attire of choice for men. You may want to bring a light jacket or sweater if there are cool ocean breezes that evening.
Please visit VELTRA Support page to send an inquiry about this activity.
VELTRA Support
Payment / Cancellation Policy
Payment Methods
Credit card payment
Cancellation Policy
Any cancellations made after 16:30 local time, 2 business days prior to the activity will be subject to a charge of 100% of the total amount.
Top-Rated Activities for Big Island
Editor's Picks for Big Island
Restrictions
This activity is wheelchair accessible.
Children of all ages can participate in this activity.
Wheel Chair Accessibility: The King Kamehameha Kona Beach Hotel and the Island Breeze luau grounds are wheel chair accessible.
Required items to bring & attire
A valid government issued photo I.D. is required to consume any alcoholic beverages.
Other requirements
NOTED DATES:
October 6th & 11th, 2020, the luau will be held at the Sheraton Kona Resort & spa at Keauhou during Ironman. Please check-in at the Sheraton Kona Resort & Spa at Keauhou Bay.
NOTED DATES:
Thursday September 3rd, 2020 will be moved to Wednesday September 2nd, 2020.
Additional notes
The activity schedule is subject to change or cancellation due to weather or traffic conditions.
This activity operates regardless of weather.
The menu is subject to change without notice.
The activity provider does not assume any responsibility for your valuables and/or personal belongings.
This activity may be changed or canceled for your safety, medical issues or comfort.
Gratuity is not included in the price.
Parking is available at the King Kamehameha's Kona Beach Hotel. Validation is given at the luau. Parking is $5.00 with validation. Prices are subject to change without notice.
There are no refunds due to rain.
Program, artists and event time are subject to change.
A premium cash bar is available.
Preferred Seating Upgrade will be available on the event day. This upgrade includes preferred seating at the front of the stage, first in the buffet line, and express line in the lei greeting/photo area. Charges for this upgrade are only paid directly to the Island Breeze Lu'au at the time of check-in.
Additional Fee: $18.50/ adult plus tax, $13.50/children plus tax
Island Breeze Luau at King Kamehameha Hotel (Kailua-Kona) [Open Soon]
Experience an evening of delicious food and authentic Polynesian entertainment with an unforgettable luau, rated the best Family Luau on the Big Island!