Oahu Circle Island Private Tour by Secret Hawaii Tours
Highlights
Pick-up from Waikiki & Ko Olina Hotels
Includes beverages (water/soft drinks)
Reviews
Travis was amazing!
Annie & Warren
Posted on:
2020/02/29
| Annie & Warren
Informative tour of the island
Steven
Posted on:
2019/08/01
| Steven
Read more
Overview
Oahu
6 - 6.5 hour(s) incl. transportation
Available Daily
Pick-up available
What to expect
Experience a private adventure & explore Oahu on a 6 hours tour. Sample local foods & visit hidden spots with a local guide on this four-passenger tour.
In an effort to maintain the health and safety of both guests and employees, this activity will be temporarily pausing operations. Resumption date is subject to change and bookings cannot be guaranteed past August 31st, 2020.
Oahu Private Circle Island Tour (6 hours)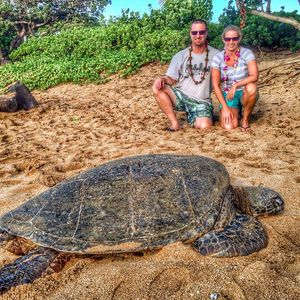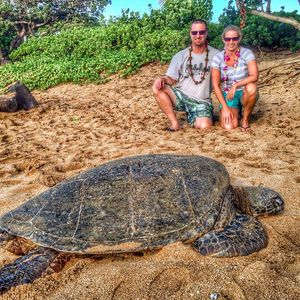 Visit and explore Oahu's most popular landmarks and lookouts!
Your expert local guide will take you to 20 or more different locations around the island.
Overview
Inclusions: Beverages / Guide
Pick-up from Waikiki or Ko Olina Hotels
Oahu Circle Island Tour
(6 hrs)
This tour's flexible schedule can be altered to accommodate your interests. Popular stops include the breaking waves of the Pipeline, Waimea Bay, Haleiwa, the majestic profile of Diamond Head, sweeping views from Pali Lookout and famous shrimp trucks for a bite to eat.
Drop-off at Waikiki or Ko Olina Hotels
Location
Pick-up/Check-in Time & Location
Drop-off/Check-out Time & Location
15:00
Ko Olina - Customer requested location
Notes
Restrictions
If less than 2 participants are booked, the activity may not operate.
Children of all ages can participate in this activity.
Van holds four (4) adults comfortably including driver.
If you require special assistance or have physical limitations please notify us so we can make the proper safety arrangements. Otherwise guide reserves the right to refuse service upon pickup for safety reasons. No refunds. No exceptions.
Other requirements
Please call the activity provider the day before to reconfirm your booking. Your voucher has the necessary contact information listed.
Booking requirements (# of participants, vehicles, hours, etc.)
You can book a minimum of 1 and maximum of 14.
Required items to bring & attire
Additional notes
The activity schedule is subject to change or cancellation due to weather or traffic conditions.
Gratuity is not included in the price.
Drinks and meals are available for purchase
Secret Hawaii Tours is committed to your safety and the safety of all of their guests. In order to adapt to this global pandemic, all of their tours are fully private. You will not be asked to join another group on your tour. All vehicles will be sanitized before each tour in order to provide you the highest level of protection.
FAQ
Q. Is lunch included on this tour?
A. No, lunch is not included in this tour but there will be a no-host lunch stop at a North Shore Shrimp Truck.
Please visit VELTRA Support page to send an inquiry about this activity.
VELTRA Support
Payment / Cancellation Policy
Payment Methods
Credit card payment
Cancellation Policy
Any cancellations made after 17:00 local time, 4 business days prior to the activity will be subject to a charge of 100% of the total amount.
Top-Rated Activities for Oahu
Oahu Circle Island Private Tour by Secret Hawaii Tours
Experience a private adventure & explore Oahu on a 6 hours tour. Sample local foods & visit hidden spots with a local guide on this four-passenger tour.