Full-day Majestic Oahu Circle Island Tour with Guide (from Ko Olina Resorts)
Highlights
See Oahu's top attractions
Admission to Waimea Valley included
Reviews
Hawaii Bound travel team
Jill
Posted on:
2018/03/11
| Jill
Painless
Tony j
Posted on:
2018/02/18
| Tony j
Read more
Overview
Oahu
10 hour(s) incl. transportation
Available Sun, Thu
Pick-up available
Accessible
What to expect
Embark on one-day Oahu excursions and visit the island's most popular attractions, such as Waimea Valley & Waimea Falls, scenic viewpoints from North Shore to East Oahu and more! Includes pick-up from Ko Olina and Disney Aulani Resort.
In an effort to maintain the health and safety of both guests and employees, this activity will be temporarily pausing operations. Resumption date is subject to change and bookings cannot be guaranteed past September 30th, 2020.
Overview
Inclusions: Admission / Transportation fee / Guide
Pick-up from Ko Olina Hotels
Drive by Diamond Head State Monument and Kahala Area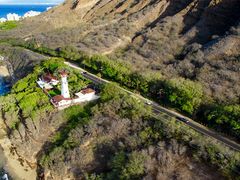 Enjoy the view of the famous O'ahu landmark known all over the world while driving on the slopes of the Diamond Head Crater. Then pass by Kahala, the island's upscale neighborhood.
Hanauma Bay (Closed Tuesdays)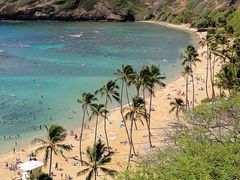 Calm waters, ivory sand, and friendly fish make this nature preserve one of the best places to snorkel in Oahu and also a great place for photo taking.
Halona Cove Blowhole and Lookout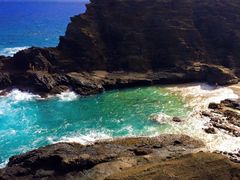 When the tides and winds are in sync, this natural rock formation shoots a geyser-like spray of seawater into the air, delighting both visitors and locals.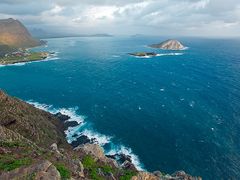 See most of the East Oahu shoreline from Makapuu, with its spectacular views of the Pacific Ocean and seaside cliffs that hug the East coast.
Nuʻuanu Pali Lookout - Ancient Hawaiian Battle Site
Revel in the panoramic view that starts at downtown Honolulu, sweeps across Nuuanu Valley and extends toward the Koolau mountains. Hold onto your hats, because the wind tunnel at Pali lookout can be strong.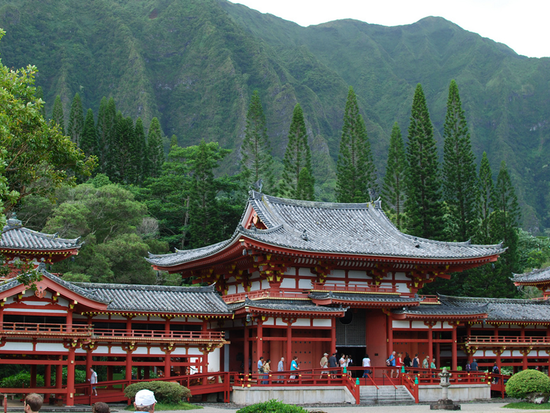 Nestled at the base of the Koolau Mountain Range, this non-practicing Japanese Buddhist Temple is a smaller-scale replica of the over 950-year-old Byodo-in Temple, a United Nations World Heritage Site in Uji, Japan.
Drive by North Shore surf spots & beaches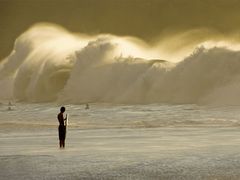 Keep your camera nearby to capture fun images of Oahu's famous North Shore surfing beaches.
Waimea Valley & Waterfall Guided Tour
Waimea Valley, known as "The Valley of the Priests," is home to 1,875 acres of archaeological history, botanical gardens, and cultural activities. Hike to Waimea falls and enjoy swimming in the pool.
Dole Plantation Visitor Center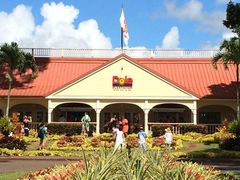 This last-standing plantation is home to fruit gardens and "Dole Whip," the famous tangy, delicious, icy dessert topped with fresh pineapple. This tourist attraction also features an outdoor maze and cute Pineapple Express Train.
Drop-off at Ko Olina Hotels
Location
Pick-up/Check-in Time & Location
Drop-off/Check-out Time & Location
Notes
Restrictions
This activity is wheelchair accessible.
If less than 10 participants are booked, the activity may not operate.
Children of all ages can participate in this activity.
Wheelchair Accessibility: A vehicle equipped with a lift is available with at least three to four days advanced notice. Please be aware that stops at North Shore beaches may be difficult for individuals requiring a wheelchair.
Swimming at the waterfall in Waimea Valley requires permission from the on-duty lifeguards and is not guaranteed.
Additional notes
The activity schedule is subject to change or cancellation due to weather or traffic conditions.
Gratuity is not included in the price.
Meals are not included in the price.
Drinks and meals are available for purchase
Required items to bring & attire
Lunch fee
Please bring swimwear and towel if planning on swimming.
We had such a good time. There was 7 of us in our group. Some of us had been to Oahu before and some had not. We wanted to take a smaller, more personal tour. So we could all be TOGETHER and learn some of the history of... the islands while seeing all the sights.
Our driver was insightful, and fun. He answered all of our inquiries with so much knowledge.
Everyone of us enjoyed the whole tour. It was nice to be able to talk, visit, take pictures and not have to worry about driving and finding the way ourselves.
We didn't feel rushed... got to see everything at each stop.
Mahalo for a wonderful day...
more
Painless
2018/02/18
Couples
Tony j
Very easy checking in and checking out no problem at all
From breathtaking Hanauma Bay to the Byodo Temple and Pali Lookout, this tour was captivating. Our driver/guide was excellent. Both of our tours by Enoa were outstanding. Pickups and tours were on time. Very reasonable f...ees! Highly recommend Ventura!
more
Read all reviews (4)
Payment / Cancellation Policy
Payment Methods
Credit card payment
Cancellation Policy
Any cancellations made after 17:00 local time, 2 business days prior to the activity will be subject to a charge of 100% of the total amount.
Top-Rated Activities for Oahu
Full-day Majestic Oahu Circle Island Tour with Guide (from Ko Olina Resorts)
Embark on one-day Oahu excursions and visit the island's most popular attractions, such as Waimea Valley & Waimea Falls, scenic viewpoints from North Shore to East Oahu and more! Includes pick-up from Ko Olina and Disney Aulani Resort.