Best of Maui One Day Tour from Oahu - Visit Haleakala & Iao Valley [Open 2021]
Reviews
Just okay
Mark
Posted on:
2020/01/18
| Mark
Too much driving
Mr. Anonymous
Posted on:
2013/07/14
| Mr. Anonymous
Read more
Overview
Oahu
14.5 - 16 hour(s) incl. transportation
Available Mon, Tue, Sat
Pick-up available
Accessible
What to expect
Find the very best things to do in Maui with an island hopping day trip from Oahu to Kahului, Maui, and visit Haleakala National Park, the towns of Makawao, Wailuku and Paia, Iao Valley, and even the old whaling town and now bustling city of Lahaina.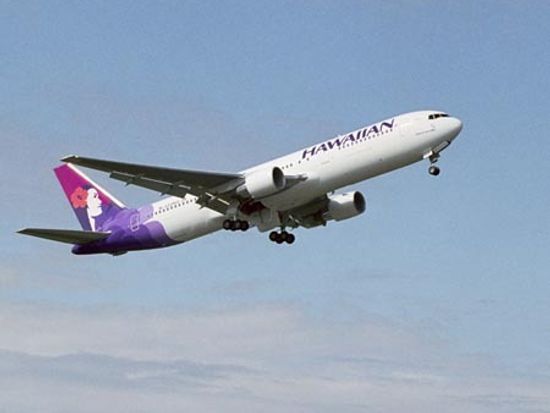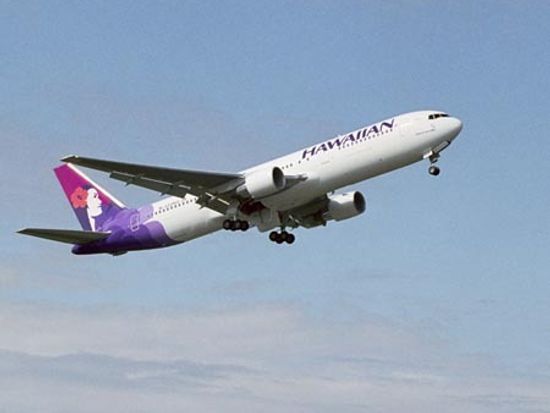 Fly on Hawaiian Airlines on a flight from Oahu to Maui for a day-trip that you will not soon forget. Enjoy the convenience of having all of your travel plans arranged on your behalf as you make your way from Honolulu to Maui to embark on a Maui excursion of a lifetime.
Overview
Inclusions: Admission / Airfare / Transportation fee / Guide
Pick-up from Waikiki Hotels & Check-in at the Honolulu Airport
Oahu to Maui Flight on Hawaiian Airlines
(35 mins)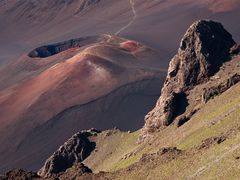 Visit the summit of a 10,023 foot dormant volcano, the tallest peak on the island of Maui, which last erupted in 1790. The views from the summit are some of the most breathtaking in all of Hawaii, and you will see areas that have been untouched for aeons.
Iao Valley State Park & Iao Needle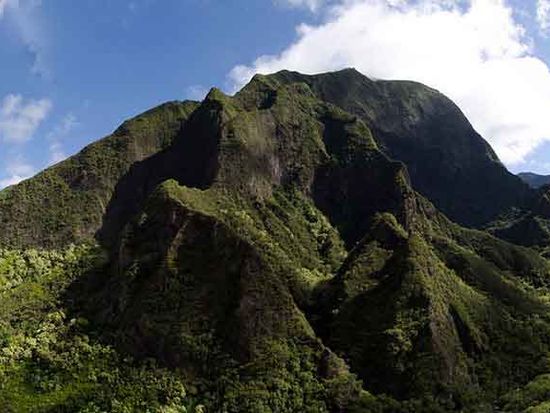 A change from the stark ruggedness of Haleakala, Iao Valley is a lush and green wonderland of towering cliff-sides. Explore this natural rock pinnacle surrounded by the walls of a volcanic crater, and get ready to snap unbelievable photos.
Lunch at Stop at Casanova's in Makawao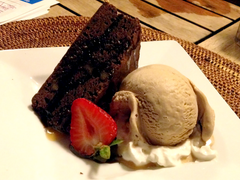 Enjoy a no-host lunch at a popular restaurant in Maui's "upcountry." This delightful local Italian eatery features a number of tasty treats, and a relaxing atmosphere where you can dine in comfort before continuing across Maui on this incredible adventure.
Sightseeing Tour Through Upcountry Maui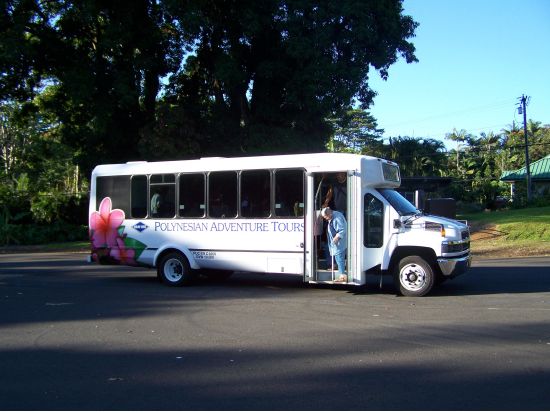 See the quaint towns of Makawao, Wailuku, and Paia, and see a side of Maui that has retained much of its old-school atmosphere. Well known for its winery, distillery, and dairies, this area also offers some beautiful views of farm land, flowers, and much more.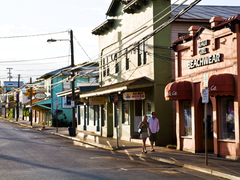 Before driving back to the airport, walk around the charming Old Lahaina Town and take in the wonderful feel of this popular area. A perfect stop for last minute gifts, or just treat yourself to some of Maui's many locally made crafts, coffee, and snacks.
Check-in at Kahului Airport
(1.5 to 2.5 hrs)
To make sure you are on time for your flight, you will arrive approximately two hours prior to departure. Although snacks and food are available at the airport, there will not be a stop for dinner prior to your arrival at the airport.
Maui to Oahu Flight on Hawaiian Airlines
(35 mins)
Check-out from the Honolulu Airport & Drop-off at Waikiki Hotels
Location
Pick-up/Check-in Time & Location
Drop-off/Check-out Time & Location
Notes
Restrictions
Guests may not fly within 24 hours of a two-tank scuba dive due to the high risk of decompression sickness.
Guests with asthma or other respiratory problems are not permitted to participate in this activity.
Guests who are pregnant are not permitted to participate in this activity.
This activity is wheelchair accessible.
Children of all ages can participate in this activity.
Wheel Chair Accessibility: A transfer vehicle equipped with a lift is available with prior booking and notification of at least 2-4 days Guests must not exceed the weight limit of 600 lbs (272 kg) combined weight for both the passenger and wheelchair. Please indicate during booking to secure arrangements. All island stops and facilities visited are accessible.
Other requirements
Please call the activity provider 24 hours before your activity to reconfirm your booking. Your voucher has the necessary contact information listed.
Participants are required to sign a liability waiver at the time of check-in.
For all island flights or day trips, the name should appear as it is on picture ID (license or passport). The airlines will deny boarding if the passenger's legal name, as shown on their valid government-issued ID does not match the name on their E-Ticket. If a passenger is denied boarding, there will be no refunds.
All passengers 18 years old and above must present government-issued photo ID (Passport for non-US nationals) for airline check-in.
Children 2 years old and above are required to have their own airfare and seat on the tour. Children under 2 may sit on a parent's lap on the flight and the tour with no seat allocated at no charge.
Required items to bring & attire
A valid government-issued photo ID
Passport required for non-US
nationals.
Dress warmly due to air conditioning.
Additional notes
The activity schedule is subject to change or cancellation due to weather or traffic conditions.
Air mileage will not be added upon completion of this tour.
Meals are not included in the price.
Drinks and meals are available for purchase
We will not extend financial reimbursement to compensate for flight or traffic delays beyond reasonable control of the activity provider, or disappointment if circumstances make it impossible to provide services as intended. Examples may include, but are not limited to: unexpected closure of the park, rain, or road closures.
Tour dates may be fully booked at the price listed due to the limited availability of airline tickets. However, the date may be available for an additional fee. Additional fees vary depending on availability and are subject to change without notice.
Should the tour itinerary, route or schedule change due to unforeseen circumstances, services are non-refundable.
In response to COVID-19, this activity provider is implementing the following safety & sanitation measures:
1. Limited capacity on each tour
2. Face mask required for staff
3. Fully sanitized vehicles / disinfection throughout the day
4. Enhanced Air Filtration in the vehicle
5. 10 point critical touch disinfection throughout the day
6. 36-Point Disinfection daily at days end
7. Hand Sanitizer Stations Available
8. Employees are to daily self-certify that they are symptom free
The guests are required to follow the COVID-19 safety guidelines below:
1. Wear face mask when inside or within 6 ft distance of others
2. Practice social distancing whenever possible
3. Provide contact information when booking for contact tracing purposes
FAQ
Q. Does the price include airfare?
A. Yes, airfare is included.
Q. Why is this tour non-refundable?
A. All inter-island tours provided by Polynesian Adventures Tours are non-refundable due to airline cancellation policies.
Q. Is this a drive by tour or will there be stops for picture taking?
A. There will be several stops made throughout the day for photo opportunities.
Q. How many people are there in a tour group?
A. Average group sizes will vary from day to day but this tour has a maximum of 25 people for tour and utilizes a comfortable Premier Mini-Coach for transportation around Kauai.
Q. How far in advance should I book this activity?
A. We recommend booking at least 1-2 weeks in advance. If you have very specific schedule requirements and are not flexible, please book sooner. Last minute availability is often possible, but limited.
Q. What are the higlights of the tour?
A. Highlights Include: Haleakala National Park (admission included), Wailuki Sugar Cane Fields, Ka'ahumanu Church, 'Iao Needle State Park, Lahaina, and more.
Q. What airline is used?
A. You will be flying on Hawaiian Airlines, the largest airline in Hawaii with seating capacity of 123-seats on Boeing B-717 air crafts, and provides daily connections between the Hawaiian Islands.
Q. Are there any refunds if I miss this tour?
A. No, refunds are not processed for missed activities that include air fare. Reservations for inter-island tours cannot be cancelled once they are confirmed.
Please visit VELTRA Support page to send an inquiry about this activity.
VELTRA Support
Payment / Cancellation Policy
Payment Methods
Credit card payment
Cancellation Policy
Any cancellations made after the booking confirmation date will be subject to a charge of 100% of the total amount.
Change Policy
No name or date changes will be honored once booking is confirmed. Name or date changes after booking has been made will be assessed a change fee of up to $200 per person.
Top-Rated Activities for Oahu
Best of Maui One Day Tour from Oahu - Visit Haleakala & Iao Valley [Open 2021]
Find the very best things to do in Maui with an island hopping day trip from Oahu to Kahului, Maui, and visit Haleakala National Park, the towns of Makawao, Wailuku and Paia, Iao Valley, and even the old whaling town and now bustling city of Lahaina.