Ocean Sports
Office location
: 69-275 Waikoloa Beach Drive Waikoloa, HI 96738
Activity location
:
Big Island
Last updated: 2023/11/28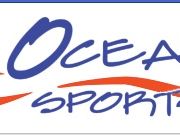 We're the premier ocean recreation company on the Kona-Kohala Coast of the Big Island of Hawaii! Since 1981, Ocean Sports has shared exciting and outstanding ocean adventures with guests and residents of the islands, and we look forward to creating new adventures with you!

Join us on our award-winning boat cruises, and experience 5-star service, provided with true island-style aloha!
Availability varies by date for all activities.