Last updated: 2017/09/29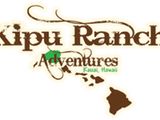 Explore Kipu Ranch the way it was meant to be explored; off-road on a powerful ATV! This scenic cattle ranch has a rich history and has become famous through the world for its appearance as a film location in blockbusters such as Jurassic Park and Raiders of the Lost Ark. The ranch also houses a private waterfall that visitors can take a dip in. The fields and valleys of Kipu Ranch are expansive, but only a short drive away from Lihue. Muddy fun for solo adventurers and families alike at one of Kauai's hidden treasures is only a click away.
Availability varies by date for all activities.