Bike Volcano Inc.
Office location
: P.O. Box 7474 Hilo, HI 96720-8945
Last updated: 2021/05/10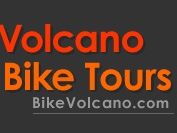 Welcome to BikeVolcano.com guided bicycle tours. Join us on an incredible bicycle adventure as we explore Kilauea Volcano, one of the most Active Volcanoes in the world, from summit to sea. Experiencing the Hawaii Volcanoes National Park and the New Eruption Area by bicycle is simply amazing.
Availability varies by date for all activities.