Ocean Safari's Kayak Adventure
Founded
: 1998 |
Number of Employees
: 5 |
License
: State Operating Permits / All Guides First Aid/CPR/AED and Lifeguard Certified
Activity location
:
Big Island
Last updated: 2019/11/19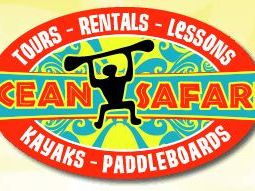 Ocean Safaris Kayak Adventures have already taken almost 100,000 visitors and island locals on exclusive ocean kayaking adventures, and they are looking forward to the next 100,000! They are a family-owned and operated business specializing in guided kayak tours and paddling adventures, led by expert watermen/women. They also provide assistance with water safety at Kona's annual Iron man Triathlon as well as other local watersports events.
Availability varies by date for all activities.