Island Water Sports Hawaii, Inc.
Office location
: 377 Keahole Street Building E, Suite E-106 Honolulu, Hawaii 96825
Last updated: 2023/11/01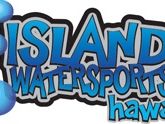 We invite you to join us on a spectacular underwater journey through the crystal clear waters and colorful reefs of Hawaii and let our friendly, professional staff at Island Watersports Hawaii take you on a truly unique, underwater adventure aboard one of our submersible eco-scooters in Maunalua Bay, Oahu.

Although we're known for our submarine scooters, we offer so much more. However, you may like our scenic boat tours, fishing charters, or many of our other fun activities.
Availability varies by date for all activities.