NorthShore Zipline Co.
Founded
: 2010 |
Number of Employees
: 12 |
License
: ACCT Certified
Last updated: 2018/06/07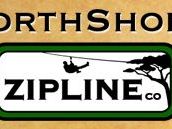 Northshore Zipline is a family owned and operated business and is on a mission to provide a unique, exhilarating, and safe ziplining challenge course experience, in support of sustainable agricultural farm operations on Maui. Their goal is to enrich the lives of their guests by providing a memorable outdoor adventure to cherish for years to come.
Availability varies by date for all activities.