Last updated: 2021/10/14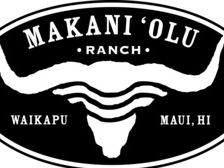 Some interpret the Hawaiian name Makani Olu to mean Sweet Gentle Breeze, and it is just that! We are a family-oriented working cattle ranch and equine facility. We specialize in small groups with a personal touch and the ALOHA SPIRIT.
Availability varies by date for all activities.