Last updated: 2021/09/29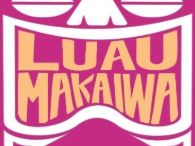 Immerse yourself in Hawaiian and Polynesian culture at this memorable Kauai luau, held at a beautiful oceanfront location at the Sheraton Kauai Coconut Beach Resort (formerly Courtyard Kauai at Coconut Beach) in Kapa'a. Fronting the ancient royal surfing grounds, Luau Maka'iwa is more than just a traditional Hawaiian luau – it is a fascinating musical and culinary journey of the Hawaiian Islands and greater Polynesia.
Availability varies by date for all activities.