Sea Wife Charters
Office location
: 74-381 Kealakehe Pkwy Kailua-Kona, HI 96740
Activity location
:
Big Island
Last updated: 2020/07/07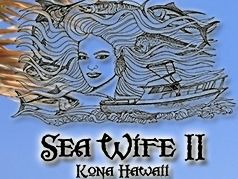 Located in Kona, Hawaii, Sea Wife Charters has been one of Hawaii's leading charter fishing services for more than 30 years. We offer both exclusive private charters of up to 18 people at a time and individual shared charters limited to 4 to 8 anglers per trip, and always make it a priority to increase the chances of every angler catching a fish.
Availability varies by date for all activities.