Last updated: 2021/02/03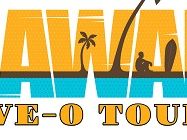 "HAWAII FIVE-0 TOURS will talk exclusively about Hawaii Five-0.

Every location stop is supplemented with a short video clip of the filmed episode. Drive around Oahu to see filming locations, with an intimate group of up to 5 people, in a comfortable minivan."
Availability varies by date for all activities.