Hoku Hawaii Tours
Office location
: 444 Niu Street, Suite 300, Honolulu, Hawaii 96815
Last updated: 2021/10/01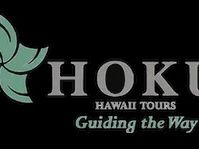 Hoku is a new luxury minibus tour line providing guests with unique, exclusive tours of the true Hawai'i with an exceptional level of amenities and service. Roberts Hawaii provides quality transportation, tours, and entertainment in a safe and service-focused manner delivered by employees who perpetuate the unique culture of Hawaii.

HOKU HAWAII TOURS support the Hawaii Ecotourism Association's principles of sustainable tourism.
Availability varies by date for all activities.