Spend the Day on the Island of Molokai One Day Fly Away (from Honolulu)
Highlights
A full day of sightseeing on Molokai
All airfare and lunch is included
Visit one an island that is still old Hawaii
Fully guided so you will see the top sites
Reviews
Molokai topside tour
Tutu100
Posted on:
2020/02/14
| Tutu100
Beautiful rural island!
Lisa
Posted on:
2020/01/06
| Lisa
Read more
Overview
Oahu
9 - 11 hour(s)
Available Weekday
Pick-up not available
Lunch
Not Accessible
What to expect
Spend the day and make your way on an all inclusive one-day fly away to the Hawaiian island of Molokai, and experience the quaint and quiet beauty of the island as your expert local guide takes you to top Molokai spots like the Kalaupapa Lookout.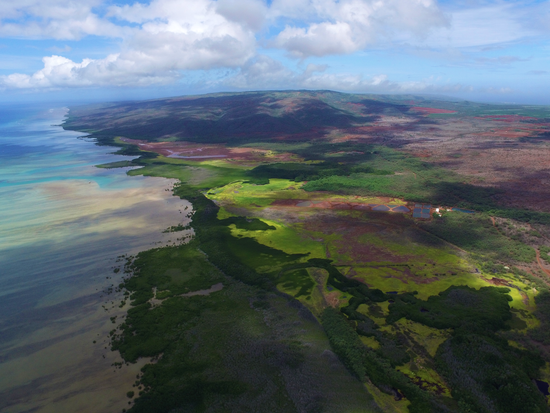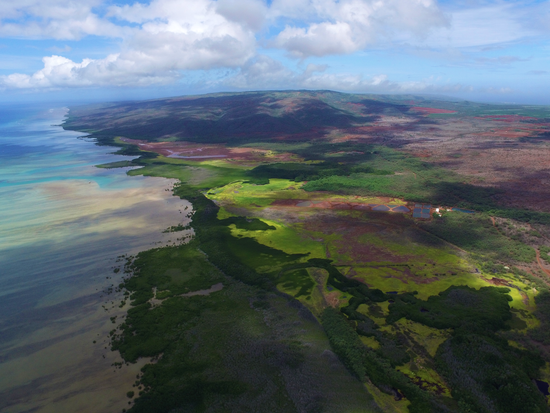 A comprehensive tour of this island paradise is at your fingers tips! Stops include the Halawa Valley Lookout, Ancient Hawaiian Fishpond, St. Joseph's Church founded by Saint Damien, Pala'au State Park (home to both the Kalaupapa Lookout and the sacred Kauleonanahoa), Coffees of Hawaii, and Purdy's Macadamia Nut Farm.
Overview
Inclusions: Lunch / Airfare / Guide
Check-in at the Honolulu Airport
Honolulu to Molokai Air Shuttle Flight
(45 mins)
Skip the TSA lines and board a private 9-passenger plane, and as you take flight, look out the large windows and enjoy the outstanding aerial views that make Molokai world famous.
Your local expert Molokai guide will be there to pick you up as soon as you disembark from the plane.
Palaau State Park - Kalaupapa Lookout
Look across to the Kalaupapa Peninsula, once the area where those afflicted with Hansen's Disease, formerly known as leprosy, were banished and where Saint Damien spent many years working tirelessly to help the patients. It is now a restricted area where only residents and invited guests may visit.
Palaau State Park - Kauleonanahoa
After a short uphill hike, you will arrive at Kauleonanahoa, a sacred Hawaiian fertility site. The area and the stone monument are said to be powerful, and has been a place of pilgrimage for those who suffer from infertility for those who continue to honor and respect the ancient culture of Hawaii.
Make your way to the only macadamia farm on Molokai! This organic, all-natural farm will grant you the opportunity to learn how to raise macadamia nuts, and you will even be able to try some samples as well.
Visit one of four churches that comprise the St. Damien Molokai Catholic Parish. St. Joseph was built by Father Damien in 1876 and the church still stands as it did then, including the original confessional and Flemish ceilings.
A small town with no traffic lights or shopping plazas, Kaunakakai is most busy at its Harbor, which is the single source of all goods shipped to the islands. The town is also the site of a farmer's market on Saturday morning, a popular bakery, a book shop, and other unique stores.
Molokai to Honolulu Air Shuttle Flight
On a clear day, the return flight might grant you a spectacular view of Molokai's sea cliffs from the airplane window. Flight times are from 17:00 to 18:40 p.m. and may change daily depending on airline schedules and seat availability.
Check-out at the Honolulu Airport
Location
Pick-up/Check-in Time & Location
Drop-off/Check-out Time & Location
Notes
Restrictions
This activity is not wheelchair accessible.
Children of all ages can participate in this activity.
Participants may not scuba dive within 24 hours prior to this activity.
Other requirements
Please call the activity provider the day before to reconfirm your booking. Your voucher has the necessary contact information listed.
Minors are required to have a parent or guardian sign their liability waiver.
Booking requirements (# of participants, vehicles, hours, etc.)
You can book a maximum of 9.
Required items to bring & attire
Valid government-issued photo IDs matching the names entered during booking will be required during boarding procedures at the airport. Denial of permission to board at the airport will not be considered grounds for a refund.
Additional notes
The activity schedule is subject to change or cancellation due to weather or traffic conditions.
The menu is subject to change without notice.
Gratuity is not included in the price.
Airport pickup after arrival on Molokai will be around 9:00 to 9:15 a.m.
Your returning flight to Honolulu will be between 17:00 to 18:40, subject to change depending on daily flight availability.
Molokai topside tour
2020/02/14
Couples
Tutu100
Fabulous day spent with our guide Rudy! Makani Kai Air also really impressed us with their customer service. We highly recommend this full-day tour. Lunch at Molokai Burgers, a macadamia nut farm, an amazing white sand b...each, beautiful town, amazing lookouts, rich history of Father Damien and the hansen's disease exiles. Topped off by an entertaining, knowledgeable tour guide (who even sings). Molokai is my favourite island.
more
Lovely, relaxing day. Enjoyed the stories, history and songs of Rudy!
Thoroughly enjoyed seeing the island, but tour too long
2019/05/17
Couples
Sharon Harris
Rudy, our guide on May 8, 2019, did a fabulous job of introducing Molokai to us. He gets 4 gold stars! He handled a lunch problem like a champ! The tour is a daytrip that reflects old Hawaii vs the hubbub you experien...ce in Oahu.
Our only complaints were: 1) the length of the tour. I suggest not reflecting end of tour as early as 4:45pm when we didn't leave until 6:10pm. It was just too many hours sitting in the back of a van driving around a 38 mile island.
2) Also, the van's audio was poor and we missed hearing much of what Rudy was describing.
more
Read all reviews (8)
Payment / Cancellation Policy
Payment Methods
Credit card payment
Cancellation Policy
Any cancellations made after 16:00 local time, 3 business days prior to the activity will be subject to a charge of 100% of the total amount.
Top-Rated Activities for Oahu
Spend the Day on the Island of Molokai One Day Fly Away (from Honolulu)
Spend the day and make your way on an all inclusive one-day fly away to the Hawaiian island of Molokai, and experience the quaint and quiet beauty of the island as your expert local guide takes you to top Molokai spots like the Kalaupapa Lookout.