Waikiki Scenic Sunset Running Tour & Yoga Class at Magic Island
Highlights
Run from Duke's Statue to Magic Island
Meet new people from around the world
Reviews
Run, Walk, Jog, or Wog!!
MeSoHappy
Posted on:
2016/06/25
| MeSoHappy
Read more
Overview
Oahu
2 hour(s)
Available Tue, Thu
Pick-up not available
Not Accessible
What to expect
Enjoy running along the beautiful Waikiki shoreline. Watch sunset at Magic Island. Experience bliss and relaxation with an outdoor yoga class.
Sunset Magic Island Package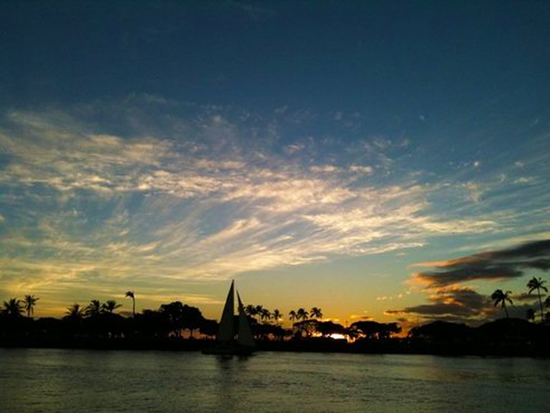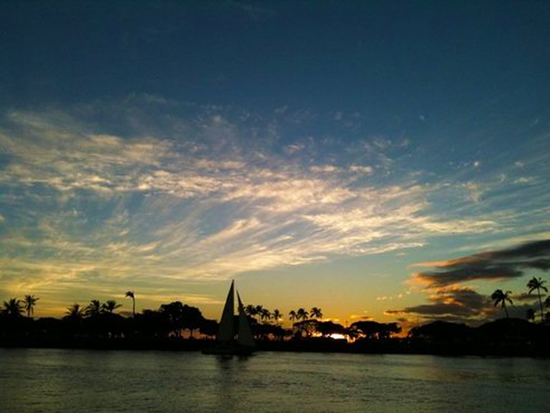 Enjoy a gorgeous run along the Waikiki shoreline towards the sunset by Magic Island with a yoga session to end your day in paradise. The route features beautiful Waikiki Beach, the Hilton Village Lagoon, Hawaii and Waikiki Yacht Clubs, Magic Island and numerous gorgeous views along the way. The mellow vinyasa yoga routine is designed specifically for runners.
Overview
Inclusions: Bottled water / Fruit / Guide / Yoga class
Check-in at the Duke Kahanamoku Statue
Jogging Tour to Magic Island
(1 hr)
Location
Pick-up/Check-in Time & Location
Drop-off/Check-out Time & Location
Notes
Restrictions
Guests with neck, back or joint problems are not permitted to participate in this activity.
This activity is not wheelchair accessible.
Guests must be physically fit and able to run/jog the tour distance.
Other requirements
Please call the activity provider the day before to reconfirm your booking. Your voucher has the necessary contact information listed.
Participants are required to sign a liability waiver at the time of check-in.
Required items to bring & attire
Bottled water
Comfortable clothing
Sunglasses
Camera
Sunscreen
Running shoes
Additional notes
The activity schedule is subject to change or cancellation due to weather or traffic conditions.
This activity may be changed or canceled for your safety, medical issues or comfort.
Gratuity is not included in the price.
Run, Walk, Jog, or Wog!!
2016/06/25
Solo Travelers
MeSoHappy
The Running Tour is a good way to get a minimum of 4 miles of running in the morning. We started from the Starbucks on Ward Ave. Our first stop was at the Honolulu Fire Station. The fire station was the first in the enti...re country to be sponsored by a monarchy (it was originally built under the auspices of the Hawaiian Kingdom and commissioned by King Kamehameha III in 1850). Apparently, it's also haunted with the souls of the residents at the graveyard across the street.

The second stop was the State Building where we got a backstory behind the architecture of the building. It has an underground escape route and most of Hawaii's politicians including Gov. Ige work there. It was interesting to see the memorial for Hawaii's soldiers starting after the plantation era.

The most fun stop was to see Santa and Mrs. Claus at Honolulu Hale. The building was actually open on a Sunday! All the trees were lit and decorated, it includes themes like the minions and Star Wars. Very cool!

Our last stop was at Aloha Tower, where we could view the entire city from all sides. We even got a picture by Paul Allen's fancy boat with a helicopter on it.

It was all told about 4.5 miles and the route was pretty nice. I think that this is definitely a unique way to see Honolulu and the various routes that City Running Tours offers will allow a lot of tourists to see the area while getting some exercise.

I would give it honestly a 5 out of 5 stars. The tour was nice and our guide Yovo was accommodating with my wogging (a speed mix of running, walking, and jogging) abilities.

more
Read all reviews (1)
FAQ
Q. What if I am a slow runner?
A. The tour guides pace the tour around each group and can adapt the tour to be a fast or slow as necessary.
Q. What is the snack menu?
A. Snacks are typically fresh fruit, granola bars, energy drinks, and bottled water. They are served after the tour.
Q. Can all ages participate?
A. Absolutely! While all ages are welcomed and encouraged to participate, we recommend booking a personalized running tour as the pace can change with younger children under the age of 12 years old.
Q. Where can I store my items?
A. While we do not encourage large items to be taken on this tour, guides carry a small backpack and can carry small items such as wallets, keys, and cell phones. Backpacks are not recommended to carry unless you are bringing additional items such as bottled water.
Q. Can pregnant women participate?
A. Yes, pregnant women can generally participate in running tours. It is recommended to ask your doctor if a running tour is right for you before booking.
Please visit VELTRA Support page to send an inquiry about this activity.
VELTRA Support
Payment / Cancellation Policy
Payment Methods
Credit card payment
Cancellation Policy
Any cancellations made after 18:00 local time, 2 business days prior to the activity will be subject to a charge of 100% of the total amount.
Top-Rated Activities for Oahu
Waikiki Scenic Sunset Running Tour & Yoga Class at Magic Island
Enjoy running along the beautiful Waikiki shoreline. Watch sunset at Magic Island. Experience bliss and relaxation with an outdoor yoga class.