Soar up to 1200 feet in the sky off the coast of Kaanapali attached to a parasail pulled by a speedboat. Enjoy a gorgeous aerial view of the beautiful beaches of West Maui as you speed along the coast. The expertise of the captain and crew will make you feel safe during your flight and their friendly, helpful attitude will put your mind at ease and let you have fun. Fly solo or tandem with up to three people!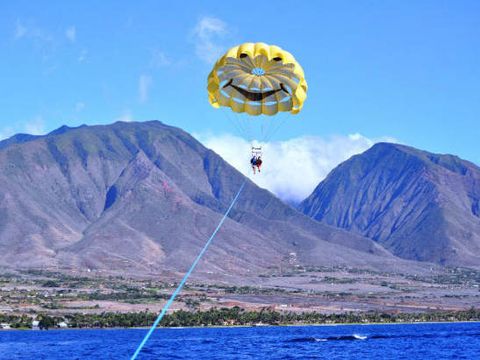 Note: Due to the whale watching season, parasailing is only available in Maui between the months of May and December.

Parasailing on other islands...