Nui Pohaku
Founded
: 2006 |
Number of Employees
: 18 |
License
: PUC 5757-C
Activity location
:
Big Island
Last updated: 2016/07/07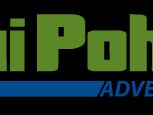 Nui Pohaku is a family owned and operated business specializing in volcano bike tours and hiking trips. Their goal is to live and share "the aloha spirit" with all who come to the Big Island of Hawaii and aim to provide a unique, up-close and personal view of the island's favorite places to visit along with a taste of island lifestyle and culture.
Availability varies by date for all activities.