Explore the Big Island's active Kilauea volcano at twilight and wait until just after sunset for a unique and once-in-a-lifetime chance to see lava at night. Expert guides know the best places for night lava viewing and will get you safely close to lava flows (when possible). When night falls, look to the sky and witness the beautiful and stark red glow from the caldera's magma splashing light on the clouds. Tours are dependent on lava conditions which change daily.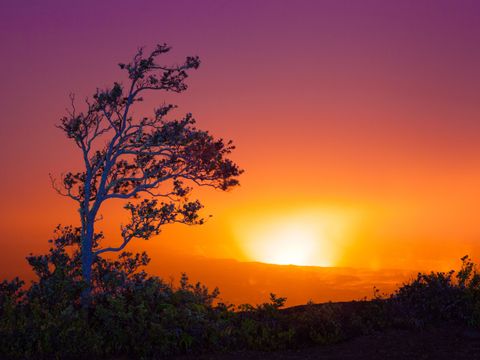 News Update (August 2018): Most of Hawai'i Volcanoes National Park remains closed due to increased and damaging earthquakes, corrosive volcanic ash, and continuing explosions from Halema'uma'u, the summit crater of Kīlauea Volcano. The latest lava flows are located East of Kilauea Crater, in an area called the East Rift Zone. Currently, you can view the lava from the air or sea, or go on a land tour to see its red glow after sunset. Please call us if you have any questions or check on the latest status at 1-877-877-1222.

You may also like...